The hearing was listed to commence at 10.30am on Thursday 14th May, 2020 before Mr Justice Nicholas Lavender in the Leeds District Registry of the High Court. It got under way shortly after 10.45am after dealing with some minor technical glitches.
Pemission to appeal was granted on the papers by the same judge on 17th December, 2019 sitting in Newcastle Cown Court.
The judgment under appeal was handed down by Mr Recorder Ben Nolan QC on 20th September, 2019 at the conclusion of a ten day trial (read full daily reports here). Dr Rashid is claiming damages against West Yorkshire Police (WYP) for unlawful arrest, unlawful detention and trespass over events that took place in March 2012 when 16 police officers attended his home in Bradford at 6.15am.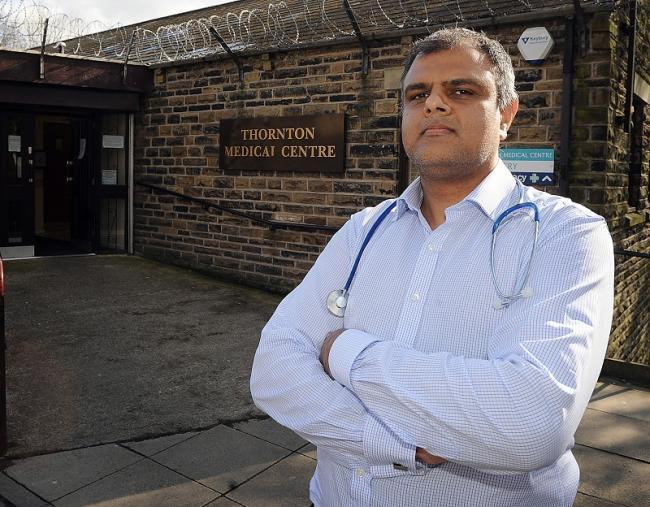 The parties were represented, respectively, by Ian Pennock of counsel, instructed by Simon Blakeley and Olivia Checa-Dover of counsel, instructed by Alison Walker, Deputy Head of Legal Services at WYP.
The background to the appeal can be read here. There was palpable tension between the two legal teams, throughout the substantive hearing, most notably concerning disclosure.
The appeal hearing was held remotely via Skype Business. Quality of transmission was generally good and proceedings progressed smoothly. Particularly, as the judge's dexterity in dealing with an elecronic bundle filed by the Claimant which, because of its size (232MB) was slow to load, and two lever arch files, supplied by the police, improved markedly during the morning session.
Mr Pennock, on behalf of Dr Rashid, took the court to the eight Grounds of Appeal upon which his client's case is based. There are two further alternative Grounds that would only be triggered if the appeal succeeds.
But the first part of his submissions were taken up with what he characterised as '22 bad points' in the police's skeleton argument, that had necessitated a supplementary skeleton argument from him, extending to 40 pages. He lamented that 'the sideshow' of correcting WYP's version of facts and evidence, from the court below (the hearing at Bradford County Court), was not at all helpful to this court. It had, Mr Pennock said, required 'a root and branch approach', occupying a large amount of time, and the necessity of exhibiting a large number of passages from the court's approved transcript.
The judge made clear that, whilst he would scan read the supplementary skeleton, it was not part of his judicial function to referee such class of disagreements between competing counsel unless, of course, they went to the heart of the matters under consideration in the instant appeal.
Mr Pennock focused to a significant extent on the police's 'shifting goalposts' of the reasonable grounds for arrest of Dr Rashid, of which there are five different versions as things stand. The necessity of the arrest was also the subject of extensive discussion as another of the key appeal points.
There was a moment of levity after Mr Pennock explained that the 'eccentric' Dr Clive Tedd, upon whom the police relied for their 'expert' medical advice, claims to be able to induce whiplash injuries by clapping his hands. Something he had learned by buying second hand books on Amazon. Mr Justice Lavender enquired, deadpan, if Dr Tedd 'had clapped his hands at trial'.
The final ten minutes of the morning session were taken up by Miss Checa-Dover, on behalf of West Yorkshire Police, and continued with her client's response to the Grounds of Appeal after the lunch adjournment. She maintains, on behalf of her client, that the judgment from the substantive hearing was adequate, sufficiently well reasoned and that Detective Inspector Mark Taylor, the main police witness came through the examination and cross-examination of his evidence "with flying colours".
As expected, Mr Justice Lavender indicated that judgment would be reserved and handed down at a future date, yet to be determined. There was a discussion with Mr Pennock as to whether, in the event that the appeal was upheld, he would be able to substitute his own findings for those of the court below and dispose of the matter substantively as opposed to ordering a re-hearing of the case before a different judge.
UPDATE: A more complete report of the hearing will appear in conjunction with the handing down of the judgment which is now expected to be handed down during the first two weeks of August, 2020.
Page last updated: Tuesday 28th July 2020 at 0715 hours
Photo Credits: Bradford T&A
Corrections: Please let me know if there is a mistake in this article. I will endeavour to correct it as soon as possible.
Right of reply: If you are mentioned in this article and disagree with it, please let me have your comments. Provided your response is not defamatory it will be added to the article.
© Neil Wilby 2015-2020. Unauthorised use, or reproduction, of the material contained in this article, without permission from the author, is strictly prohibited. Extracts from, and links to, the article (or blog) may be used, provided that credit is given to Neil Wilby, with appropriate and specific direction to the original content.